About Alexander Capital Wealth Management
ACWM caters to the high net worth individual, family office and institutional client. We build portfolios geared towards each client's goals and objectives with a bias towards preservation of capital. The key to any portfolio's success is having and maintaining a strict discipline. Reacting to short-term market "noise" by making dramatic portfolio changes, can have a negative impact on achieving long-term investment goals. It is difficult to "time" the market, but through the use of asset allocation one can time your risk. Our discipline is focused around a focal primary tenet:
Asset allocation plays a greater significance in portfolio appreciation than any individual security within that portfolio.
Utilizing Arlington EconometricsTM, a proprietary quantitative computer modeling system, we construct asset allocation models designed to assist client's financial needs. Believing that markets move in cycles, we actively rebalance amongst sectors as they gain and lose momentum. Sectors are ranked by exhibiting strong or rapidly improving relative strength. Historically, the best relative strength candidates emerge as a result of: earnings, earnings acceleration, revenue growth, and a high return on equity. The net result is a basket of securities with similar characteristics with a numerical probability of upside momentum.
This fundamental, top-down approach assures that investment candidates are screened on a consistent basis. Research is constantly updated and divided into daily, monthly, and long term time horizons.
Alexander Capital Wealth Management is a boutique investment advisor serving high net worth individuals, small to mid-size institutions, endowments, foundations, family offices and other investment advisors. Our hallmark is the ability to create customized investment solutions using our proprietary quantitative database and methodologies.
Corporate profitability

Corporate management

Infrastructure- Plant- Human Resources
At least three years in which a company's strategic & marketing plan generates consistent or rising growth in earnings.

Companies that rank in the top tier of their own market place.
We look for companies whose share price has shown price appreciation over three years and whose expected appreciation potential might exceed other stocks in its realm.

Nominal value vs. Excess valuation
Relative strength (RSI) is our proprietary ranking system in which the trend of a stock's share price is measured against a "standard mean" over a specific period of time.

The direction and magnitude of RSI applies an objective boundary to the decision-making process.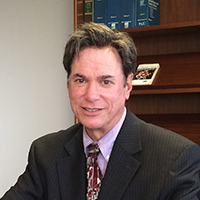 Scotty C. George
Scotty is the Chief Investment Strategist for Alexander Capital and Senior Vice President of Alexander Capital Wealth Management.  He is the creator of Arlington Econometrics, a proprietary quantitative market analytics tool.  He has over 30 years experience on Wall Street as an analyst, portfolio manager, and strategist.  Mr. George has held various posts including Founder and Chief Investment Strategist (CIS) at du Pasquier Asset Management; CIS at Corinthian Partners; and Managing Director with Laidlaw Asset Management, a global investment banking firm headquartered in New York City; as well as client advisory posts at EF Hutton and PaineWebber.  Mr. George is frequently cited by media including CNBC, Bloomberg, Fox and CNN for his market analysis and expertise.  Mr. George played professional golf on several Tours and, as a child, appeared on Broadway. Mr. George was also a scholarship musician at Juilliard School. He graduated from the University of Florida.
Scotty can be reached at: